CHIPS Act Spending Makes America Less Free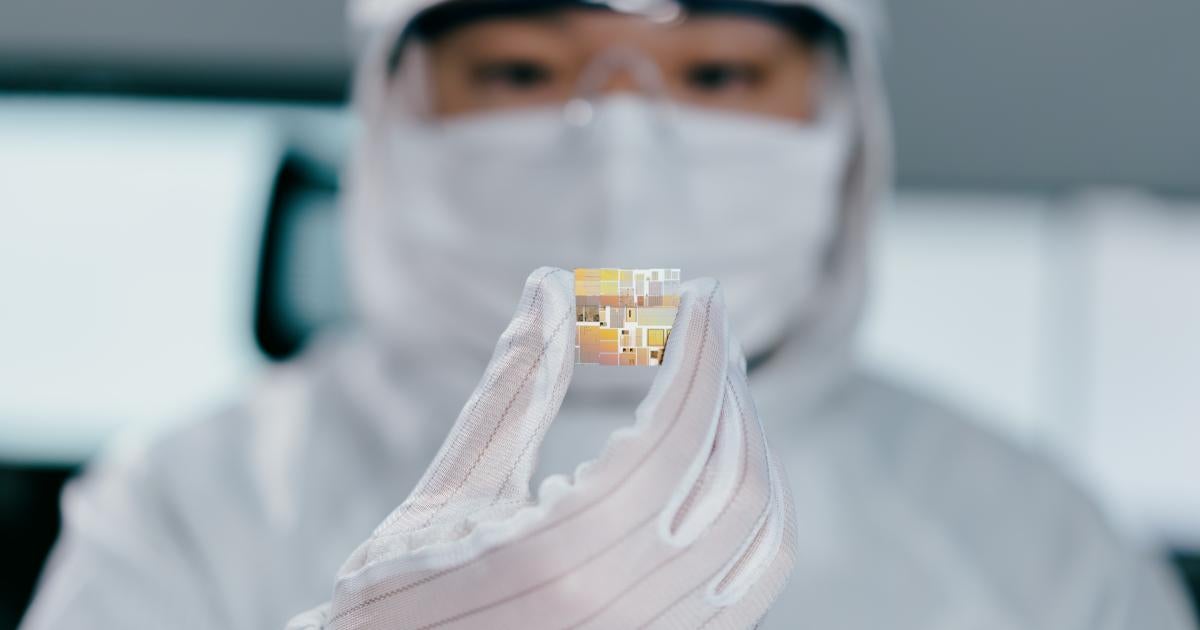 It may be summer in Washington, but the budget deficit and debt continue to snowball. This puts the financial health of our country at risk. If federal spending continues on this trajectory, it will end in economic instability.
The latest budget breaker is the CHIPS and Science Act, a $280 billion bipartisan boondoggle designed by Democrats and passed with the help of Republicans. The bill was heralded as a way to boost domestic semiconductor production, reducing our dependence on Chinese-made chips that are used in everything from cellphones to automobiles to military weapons.
And, as is usually the case, Washington's way of boosting production is to pump billions of dollars in subsidies into already flushed-out companies and government agencies.
This misguided spending was first authorized in the fiscal year 2021 National Defense Authorization Act, but congressional officials did not see the need to fund the program for nearly two years. That changed last week when both houses of Congress approved the bill and sent it to President Joe Biden who, with the midterm elections approaching, is eager to sign it.
>>> CHIPS is a missed opportunity for real security
The final bill intends to fund much of this through "emergency" spending and increased deficit spending. To justify the "emergency" designation, the Biden administration launched a broad review of supply chain issues. Commerce Secretary Gina Raimondo quickly flooded the airwaves and Capitol Hill with dire predictions, describing the token situation as "downright scary and untenable".
And just like that, we have a national security emergency.
The measure contains a handful of useful foreign and security policy provisions. But the main goal is to spend: more than $250 billion in donations to tech companies and additional funding for federal agencies.
This is not the first time that Washington has tried to "fix" the semiconductor industry with government handouts. In the 1980s and 1990s, the United States created the Semiconductor Manufacturing Technology consortium ("Sematech") to counter what was seen as the "Japanese threat" to the industry. It has spent more than $500 million (about $1.3 billion in inflation-adjusted dollars in 2022) in taxpayer funds.
So how did it go ? TJ Rodgers, former president of the Semiconductor Industry Association, abstract in this way: "The United States wasted money…[T]he Sematech consortium started spending $500 million in public funds that did nothing for the industry.
The argument that the United States can subsidize and incentivize other active players in this field is short-sighted and misguided.
After the Senate passed the CHIPS Act, Senate Majority Leader Chuck Schumer (DN.Y.) sung"This legislation will create well-paying jobs, it will streamline supply chains, it will help reduce costs, and it will protect the national security interests of the United States."
House Speaker Nancy Pelosi echoed the security talking point, saying "it's also a national security necessity, reducing our dangerous reliance on foreign manufacturing, especially amid growing aggression from the Chinese Communist Party."
The United States is indeed locked in a long-term struggle with the Chinese Communist Party. This is the greatest international challenge facing the United States. However, the CHIPS and Science Act is not a practical or effective way to address this challenge. Worse still, the spending provisions create few concrete firewalls to prevent these funds from benefiting China.
As Heritage Foundation President Kevin Roberts has observed, "The answer to the CCP's malevolent ambitions is not to spend billions of dollars to help Fortune 500 companies, with no guarantee that those dollars won't end up by supporting the business operations of these companies in China.
The Chinese challenge, which America must meet and win, runs the gamut of national power: economic, military, diplomatic, and informational. We need effective and strong policies in all these areas.
Economically, in particular, the last thing we need is another politically motivated spending spree. Excessive government spending has brought us record inflation and two consecutive quarters of GDP contraction. What is needed is an approach that controls government and expands economic freedom, the engine of innovation and prosperity.
For more than 25 years, the Heritage Foundation's annual Index of Economic Freedom has documented the consistent and strongly positive correlation between a country's level of economic freedom and the standard of living and competitiveness of its citizens.
>>> Manchin-Schumer Taxes Would Hit Both Rich and Poor Americans
Unfortunately, it also revealed a decline in economic freedom at home. After reaching a high score in 2006, the United States' economic freedom rating began to fall. In 2010, the United States moved from being an economically "free" country to a "mostly free" category. Ratings continued to decline, hitting an all-time low in 2022, putting America behind 24 other nations.
America's economic freedom is under attack by massive government spending that is driving the country and its citizens into ever-increasing debt. Taxes that must ultimately pay for the profligacy of government transfer freedom of choice from the individual to the government.
Congress' reliance on "emergency spending" has been a key driver of inflation, and further emergency spending will only increase the cost of living for all Americans.
America's economic freedom is also eroded by many layers of political regulation. America's competitive position is deteriorating, not because the federal government is spending or doing too little, but because government has become too big in scale, scope, and power over people's daily lives.
The American economy needs limited, not expanded, and costly government to ensure a transparent and competitive economic climate in which citizens enjoy the freedom and opportunity to prosper to the greatest extent possible.