Cicero's sage advice to Biden on defense policy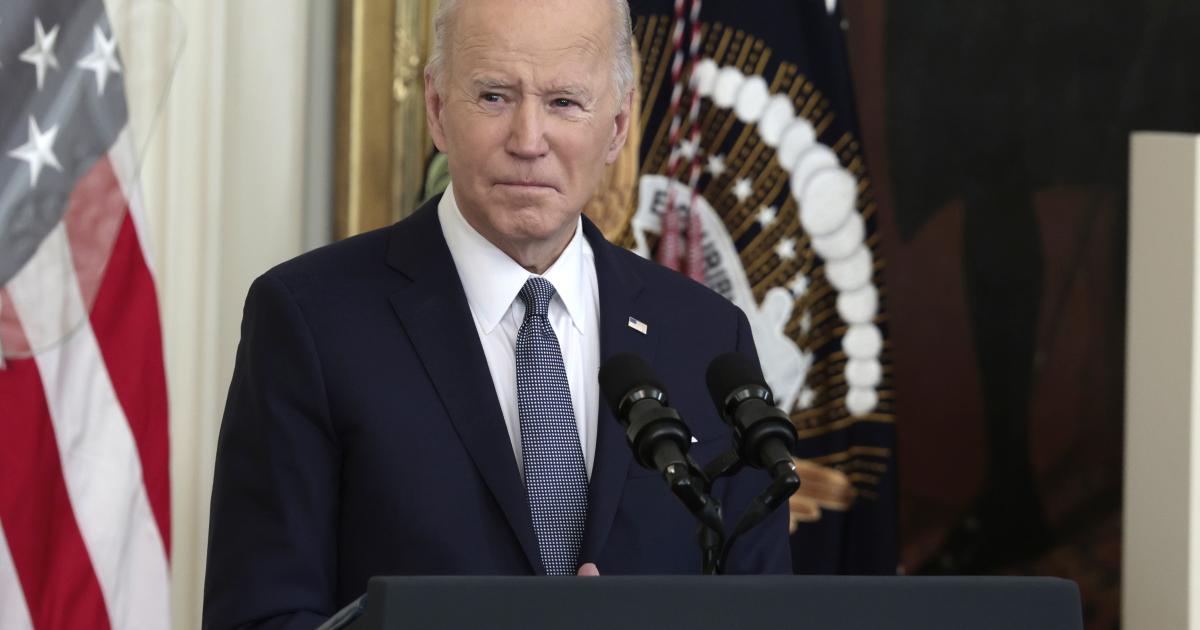 President Joe Biden's first State of the Union address on Tuesday is sure to address the debacle in Afghanistan and the crisis in Ukraine. Expect to see a lot of lipstick on the country's defense policy hog.
How much better off would we be if the president were willing to call out six mistakes in defense policy that our leaders continue to make, using Roman orator Marcus Tullius Cicero's "Six Mistakes of Man" as a guide.
>>> Russian nuclear exercise reminds us that nuclear deterrence is not a relic of the past
First, according to Cicero, is "believing that personal gain is made by crushing others". This unfortunately applies to how our federal budgets and policies are implemented. Over the past 12 months there have been calls to cut the defense budget by 10% in favor of more domestic spending. This is remarkably reckless, given that our adversaries continue to strengthen. Russia is on a rampage across Europe and China is aggressively using military force to intimidate democracies in India and Taiwan. Failure to adequately fund defense could one day result in the impossibility of doing anything at the national level, unless Beijing or Moscow allow it.
The second mistake of humanity repeated by Cicero is "worrying about things that cannot be changed or corrected". America is certainly the greatest beacon of individual freedom and prosperity the world has ever seen, but sometimes it has to contend with a nation or regime unimpressed with American ideals. China has defied decades of hopeful liberalization and instead pocketed all the benefits offered by a cooperative world. Welcomed and wildly taking advantage of the global market, China has assiduously positioned itself economically and militarily to impose a Sinocentric world instead.
A more pragmatic and realistic approach to international relations can be useful for everyone.
The third error, according to Cicero, is "to insist that a thing is impossible because we cannot accomplish it". Hypersonic weapons come to mind. Buoyed by a global technological advantage, American development languished for more than a decade. That is, until China and Russia overtook the United States, with both countries having recently fielded working hypersonic weapons.
And soon, perhaps, China will perfect and deploy long-range railgun technology and weaponized quantum computing.
For our purposes here, it is best to combine Cicero's fourth and fifth errors: "Refusing to set aside trivial preferences" and "Neglecting the development and refinement of the mind". These dynamics combine to shape American policies that project our own values ​​and decision-making processes onto others who do not share them. That's why we call North Korean leader Kim Jong Un "crazy" for imprisoning and killing his own people and ostensibly instigating a war he is sure to lose.
>>> Faulty Assumptions About Global Nuclear Threat Could Necessitate Changes To US Sea-Based Nuclear Force
Perhaps before making major military decisions, it's best to ask how and why Kim – or Putin or Xi – does what they do and approach it accordingly. The last mistake of humanity committed by Cicero is "to try to compel others to believe and live like us". It's a timely lesson after early attempts to mold Afghanistan in America's image failed miserably.
Some may point to our actions in Germany and Japan after World War II, but prior to the arrival of Hitler or Tojo, both nations had pre-existing democratic and Western movements. Allied reconstruction in both countries allowed these pre-war forces to come to the fore.
With these Roman precautions in mind, let's see what our president comes up with on Tuesday. This ancient wisdom and recent history provide much guidance to our Commander-in-Chief. The question is, will he take it into account?