Good luck, Japan: the government is on the verge of making any copyright infringement a criminal offense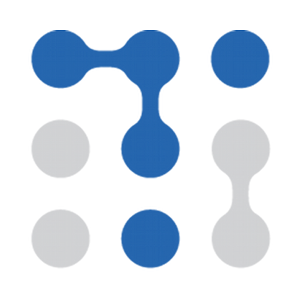 of should-be fine department
We often deplore the sheer volume of copyright infringement lawsuits that occur here in America. With an overly protectionist mindset coupled with a culture of ownership, civil courts are frankly full of these lawsuits when there are so many, so many more efficient ways of doing things. But we can at least be reassured that in America copyright infringement is largely a civil matter, with criminal copyright infringements being relegated genuine commercial uses of counterfeit activities, or those exceeding a certain amount. It avoids an insane amount of unnecessary headache for our criminal justice system.
But not all countries do this. In Japan, for example, copyright law has long been such that all copyright infringement in music and movies has been the subject of potential criminal prosecution. This has already resulted in citizens being brought to justice by the government with potential penalties of two years in prison for downloading a single movie or music file. This bizarre disparity in crime and punishment has resulted in calls from groups like EFF. And yet, despite this applause, the Japanese government currently recommends that this same regime of criminalization and punishment be deployed to all copyright infringement case, rather than just relating to music and movies.
Last year, it was reported that an advisory committee of the Cultural Affairs Agency was considering the possibility of making downloading a wider range of content a criminal offense, roughly in line with laws passed in 2012 prohibiting various forms of file sharing. This week, those plans took a big step forward.

According to local sources, a government panel on Wednesday adopted the new policy, recommending that the Cultural Affairs Agency expand the current anti-download legislation to cover all copyrighted content. The Agency is now expected to introduce a bill amending the Copyright Act.
While the exact punishment guidelines are currently being debated as of this writing, this two-year sentence guideline from the 2012 law is widely regarded as the norm. Deploying this to broad copyright infringement is downright insane. As we and many others have said time and time again, many people casually engage in copyright infringement in their daily lives. without even realizing it. Subjecting such behavior to prison terms of several years is both pernicious and ill-advised. If criminal cases are prosecuted uniformly for copyright infringement, it will put nothing less than a stranglehold on the Japanese courts.
It's also worth noting that this is all done in a vague enough way that it is almost certain to cause confusion and chaos.
In addition, these penalties would only be pronounced in the event of a criminal complaint being lodged by the victims of offenses. However, the threshold for a criminal complaint is not clear and could pose problems for the legal system if there are a large number of referrals.
Today, Japanese copyright law has become more and more restrictive over time. But the move, if passed, would represent a giant leap towards a veritable era of restrictions and undue punishment for the Japanese public. So good luck to my Japanese friends. I can't wait to see the fallout.
Thanks for reading this Techdirt post. With so much competing for attention these days, we really appreciate your giving us your time. We work hard every day to bring quality content to our community.
Techdirt is one of the few media that is still truly independent. We don't have a giant company behind us, and we rely heavily on our community to support us, at a time when advertisers are less and less interested in sponsoring small independent sites – especially a site like ours that does not want to put his finger on his reports. and analysis.
While other websites have resorted to pay walls, registration requirements, and increasingly annoying / intrusive advertising, we've always kept Techdirt open and accessible to everyone. But to continue this way, we need your support. We offer our readers a variety of ways to support us, from direct donations to special subscriptions and cool products – and every little bit counts. Thank you.
– The Techdirt team
Filed Under: copyright, criminal copyright, japan