Japanese government buys control of Yokohama and Kawasaki ports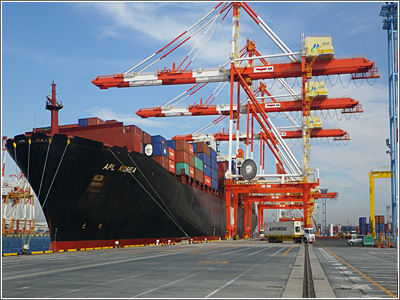 The Japanese government on Friday acquired a 50% majority stake in the company operating the ports of Yokohama and Kawasaki for 500 million yen ($4.4 million), allowing the terminal operator to increase its capital investment .
The move is part of a series of measures taken since 2010 to strengthen the international competitiveness of the country's ports by increasing funding from the national government and consolidating port administrations and planning.
The national government has taken a stake in the company, which was set up in January, by acquiring new shares issued under a third-party allocation program, Japan's transport ministry said. The company's official English name has not been released, but translates to Yokohama-Kawasaki International Port Corp.
Other investors include the municipal governments of Yokohama and Kawasaki and one of Japan's three largest banks, Sumitomo Mitsui Banking Corp.
Yokohama Government, Kawasaki Government and Sumitomo Mitsui Banking now hold stakes in Yokohama-Kawasaki International Port of 45%, 4.5% and 0.5% respectively, according to the Ministry of Transportation.
The port of Yokohama is one of the five largest container ports in Japan, along with the ports of Tokyo, Kobe, Nagoya and Osaka. In 2010, the government designated these "strategic international container ports", which opened the door to the merger of port operators and more national funding.
The national government hopes that this increased support will allow major national container ports to better compete with competing ports in other Asian countries, such as South Korea's Busan Port.
Contact Hisane Masaki at [email protected]