Japanese government disappointed by NMI House's joint resolution | News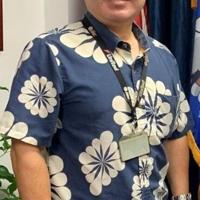 THE government of Japan, through its Consul in Saipan, Kazuhiko Ono, has expressed disappointment with CNMI House Joint Resolution 22-11, which "condemns" Japan's decision to reject treated water from the Fukushima nuclear power plant which was destroyed in a 2011 earthquake and tsunami.
Ono told local media on Friday that the HJR 22-11 omitted important scientific information behind Japan's decision.
It is a misunderstanding that Japan gets rid of "nuclear waste", he added.
"Japan will not discharge any 'contaminated wastewater' into the ocean – in fact, contaminated wastewater will pass through an Advanced Liquid Treatment System or ALPS to be converted into ALPS treated water."
He said ALPS-treated water is water that has been purified from contaminated water and in which radioactive materials are removed to meet regulatory standards.
He added that the concentration of radioactive materials will be well below regulatory standard values ​​by purifying and re-purifying radionuclides other than tritium, and diluting them with seawater.
Tritium exists in nature, Ono said, and is found in rain, sea and tap water as well as in our bodies as tritiated water.
"It's very difficult to remove tritium from water because it has the same properties as hydrogen," Ono added.
Ono said the treated water currently stored is around 1.25 million tonnes – a volume equivalent to the size of the Tokyo Dome. "But the amount of tritium contained is only 15 grams, which is equivalent to one tablespoon," he added.
He noted that countries with nuclear facilities are dumping liquid tritium into rivers and seas.
"Japan is one of the countries that releases the least tritium. Neighboring countries are releasing much more tritium into rivers and seas," he added.
The US government has expressed support for Japan's decision to reject the treated water, Ono said.
"But the government of CNMI, a US territory, condemns it. Why is the CNMI House talking about it now? The Japanese government's decision to reject treated water was announced in April…. Also, the scheduled discharge of treated water [will happen] within a year and a half. Why does the CNMI House only target and condemn Japan, which is one of the countries that discharges the least tritium-treated water?
Ono said the International Atomic Energy Agency also supports Japan's plan to gradually release treated water in a safe and transparent manner in accordance with international safety standards to protect people and the environment.
Ono quoted IAEA Director General Rafael Mariano Grossi as saying that "IAEA experts will be able to verify that the water discharge is carried out safely."
Ono said it was "of paramount importance in reassuring people in Japan and elsewhere in the world, especially in neighboring countries, that water poses no threat to them."
HJR 22-11 was introduced by Representative Sheila J. Babauta and co-sponsored by other members of the House.