Japanese government will buy LNG if utilities encounter obstacles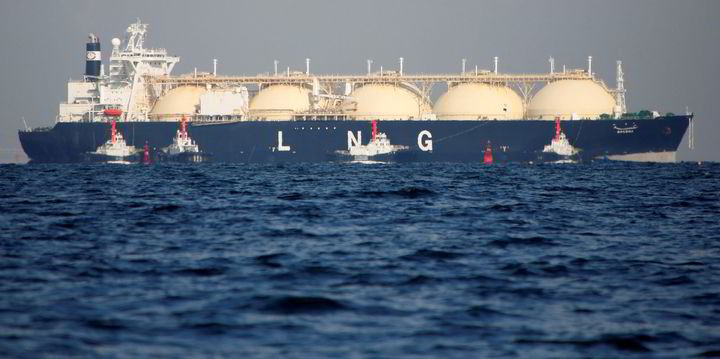 Japan Oil, Gas & Metals National Corporation (Jogmec) will be permitted to purchase liquefied natural gas on behalf of Japanese utilities when their usual procurement procedures become difficult, under a Cabinet-approved plan.
"With the growing uncertainty of LNG supply amid rising global demand, changing international conditions and unexpected accidents, we are taking steps to prepare for any crisis that could cause serious disruptions to gas supply," said Yasutoshi Nishimura, Japan's economy minister. , Trade & Industry.
Jogmec already has the authority to purchase liquid fuel for electric utilities.
The Japanese government is putting in place emergency measures to preserve energy security amid growing risk of reduced gas supplies from Russia to the global market and soaring prices.
The market could become even tighter as the northern hemisphere enters winter after Petronas declared force majeure on gas supply from MLNG Dua last week.
The 9.6 million tonnes per year MLNG Dua project, part of the Petronas LNG complex in Bintulu, Malaysia, had Japanese term customers including Mitsubishi and Tohoku Electric Power.
The article continues below the ad
S&P Global reported that some Japanese utilities have already started scouring the market and securing ad hoc LNG cargoes for delivery during the winter months as supply uncertainty increases.
Under the new plan approved by the Cabinet on Friday, which must be approved by Parliament. It is also proposed that the Gas Companies Act be revised to allow the Minister to order certain large consumer companies to restrict their use of town gas in the event of a supply shortage.
The government aims to enact the bill during the current parliamentary session.
Japan asked Malaysia last week to guarantee volumes of LNG to replace contract cargoes that will not be delivered by MLNG Dua until repairs are completed on the feeder pipeline.
"We made a strong request to the company [Petronas] from the government for fast food as well as to minimize the impact of the supply suspension by ensuring alternative supply for Japan," Nishimura said in response to the force majeure notice.
Reuters reported that the emergency plan had been discussed since July by a working group of external energy experts.
The future of nuclear under study
A separate panel looks at nuclear power issues as Japanese Prime Minister Fumio Kishida instructed the Ministry of Economy, Trade and Industry to come up with a strategy by the end of the year .
Asked about a media report that the government is considering extending its 60-year limit on the operation of nuclear power plants, Nishimura said, "No concrete policy has been decided."