Russia is unfit for the G-20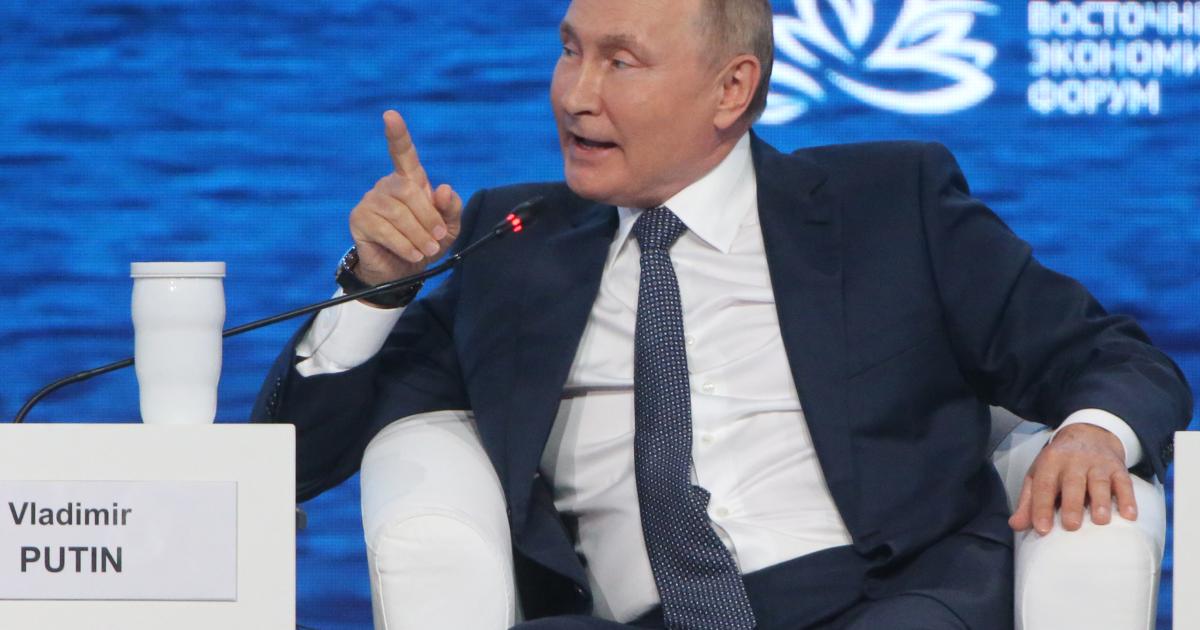 Who can deny that Russia, under President Vladimir Putin, has become a destructive force on the world stage? Its barbaric assault on Ukraine, replete with war crimes, continues.
It would be morally unacceptable to allow him to attend the upcoming Group of 20 (G-20) Leaders' Summit in Bali, Indonesia. In fact, Russia should be kicked out of the G-20 altogether.
Diplomacy should always be attempted, but it clearly proved useless in the face of Mr. Putin's Russia. Months of diplomacy between Western leaders and the Kremlin have done nothing to inhibit Russia's barbaric aggression in Ukraine.
Mr. Putin's intransigence justifies far broader consequences than the individual punishment of the Russian leader and his cronies. At this point, Russia deserves to be treated as a pariah state. Yet Indonesian President Joko Widodo recently revealed that Mr Putin had assured him that he would attend the November summit.
>>> The Biden administration should oust Russia from the Group of 20
The G-20 summit is billed as a political and economic forum where leaders of the world's 20 largest industrialized and emerging economies come together to discuss fundamental international issues. Too often, these meetings produce nothing more than an empty, diplomatic picture theater.
If the G-20 fails to muster the courage to make meaningful decisions, especially on issues as clear-cut as Russia's invasion and rape of Ukraine, it will prove irrelevant to world affairs. In the run-up to the November summit, the United States and other willing G-20 members must make it clear that Russia cannot be allowed to attend.
The collection of 20 members – Argentina, Australia, Brazil, Great Britain, Canada, China, European Union, France, Germany, India, Indonesia, Italy, Japan, Mexico, Russia, Saudi Arabia, South Africa, South Korea, Turkey and the United States represent more than 80% of the world's gross domestic product, 75% of international trade and 60% of the world's population.
More than six months after the unprovoked invasion of Russia, the war seems far from over. No immediate task is more important than acting with unity for Ukraine and its sovereignty.
As Heritage Foundation President Kevin Roberts said, "America has clear economic and national security interests in a stable and secure Europe. Providing military resources to the Ukrainian people in their fight against Russia's brutal invasion is a noble cause that also advances these interests. The United States and its partners must ensure that Russia pays the highest possible cost for its invasion of Ukraine.
President Biden must take the proactive steps necessary to ensure that Russia – a national security threat that broke international law with its invasion – is expelled from the G-20.
>>> The war in Ukraine shows why the Arms Trade Treaty is still a bad idea
On September 5, Mr. Putin gave his approval to a new foreign policy doctrine based on the concept of a so-called "Russian world". The 31-page "humanitarian policy" document states that Russia must "protect, safeguard and advance the traditions and ideals of the Russian world".
It presents a host of contrived reasons for invading Ukraine, such as the need to "denazify" the country or "liberate" its population from nationalists. Frankly speaking, the "Russian world" is worthless propaganda that seeks to justify Mr. Putin's outdated imperialist agenda.
Unsurprisingly, there is nothing "humanitarian" about the new doctrine either. Since February 24, Russia has demonstrated in no uncertain terms that it has no respect for the human rights, sovereignty and territorial integrity of other nations, or the right of other nations to determine their own future.
Mr. Putin clearly has imperialist ambitions and has no qualms about using naked and violent aggression to expand his empire.
As long as his barbaric invasion of Ukraine continues, he will not deserve a seat in a gathering of supposedly civilized world leaders. Russia is expected to be ousted from the G-20 before heads of state descend on Bali in November.