Russia wrongly escapes Interpol suspension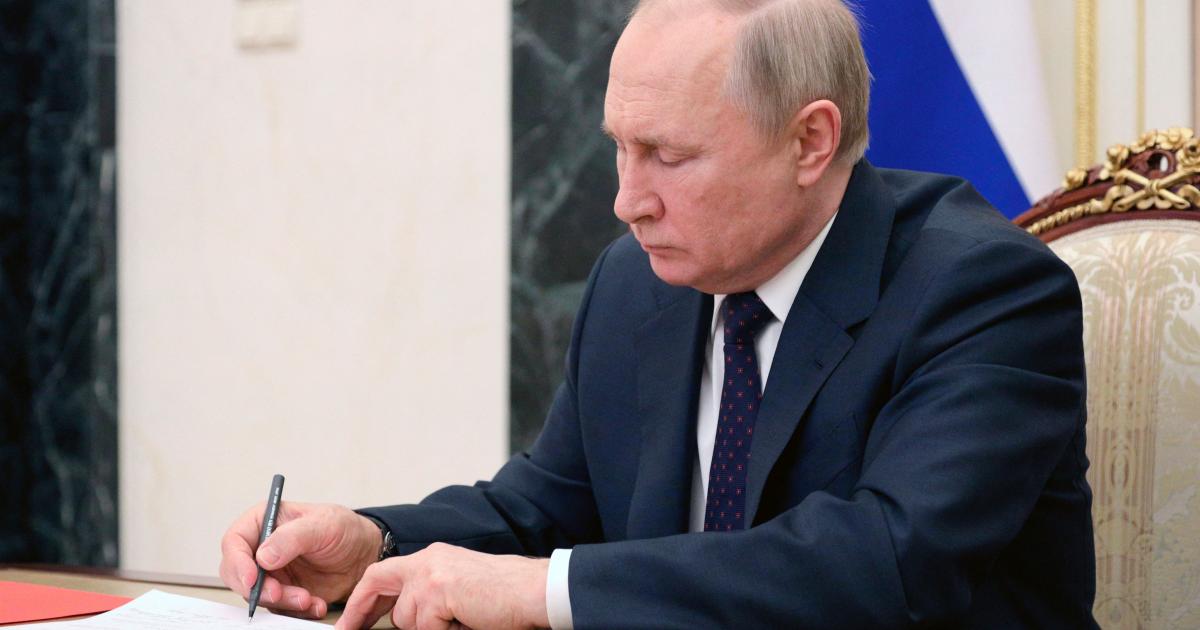 For years, Russia has been one of Interpol's worst abusers. It uses the international police organization to harass political opponents and criminalize all business leaders who own property that the Kremlin wants to steal.
No serious Interpol observer denies these facts. When Anat Granit, former head of the agency that handles Israel's relations with Interpol, was specifically asked if Moscow was using Interpol to hunt its enemies, she response was simple: "Without a doubt."
This type of abuse is explicitly contrary to the most fundamental rules of Interpol, which require that the police organization avoid all forms of politicization and focus only on ordinary crime. The National Defense Authorization Act recently enacted for fiscal year 2022 requires the United States to take a stand against the abuses of Interpol.
Interpol Rules do not provide for expelling Russia, although that could be done by a vote in the organization's General Assembly, which replaced Taiwan with communist China in 1984.
But Interpol has suspension procedures – and long before Russia invaded Ukraine, there were plenty of reasons to suspend Russia. Interpol's bureaucracy has the right to do this on its own, although any "long-term" suspensions must be approved by its 13-member Executive Committee.
Shortly after Russia invaded Ukraine on February 24, calls began circulating for Russia to be suspended or even expelled from Interpol. Unsurprisingly, Ukraine was the first to speak, seconded by Great Britain, with support soon after from Poland and Canada.
Then the United States joined the fight. United States acted On March 3, together with its closest intelligence partners – Australia, Britain, Canada and New Zealand – in calling for Russia's suspension. This request was considered the following week at a meeting of Interpol's executive committee.
The omens for the vote in the Executive Committee were not good. The balance of power there swung decisively against the United States and the democratic world in November, when a slate of new delegates, mostly from autocratic or abusive regimes, was elected. As The Heritage Foundation warned, these elections were a disaster.
The Executive Committee is now headed by the United Arab Emirates, a notorious abuser of Interpol. It includes representatives from China and Turkey. All three would almost certainly support the Kremlin. The United States could only count on its own vote, that of Great Britain and that of the Czech Republic.
Interpol announcement the result of the committee's vote on March 10. Unsurprisingly, Russia escaped suspension from Interpol. Instead, his communications through Interpol will be subject to "heightened scrutiny and surveillance".
In practice, this means that Russia will no longer be able to send messages directly to other Interpol member countries. He will instead have to send messages via Interpol for further examination.
"Calls at the political level have been made to suspend or exclude Russia from the Interpol network," the police organization said.
But he also noted that "law enforcement officials around the world have also requested continued cooperation with Russia through Interpol."
It is very likely that the Chinese cops made this request. But the demands of the police of totalitarian regimes to break the rules should carry no weight.
Interpol continued with this assertion: "As long as the Interpol network can assist in the rescue of a victim of child abuse, the prevention of a terrorist attack or the identification of a missing person, it is its duty to ensure that the lines of communication remain open."
It's a gratuitous lie. Interpol's first obligation is to monitor its own systems for abuse. If Interpol can identify a missing person but the cost is a flood of abuse, then its first obligation is to stop the abuse, not to identify the missing person.
It was never likely that Interpol would act against Russia. Previously, it was understood that if you wanted to be part of the international system, you had to follow a few minimum rules. But this understanding disappeared after the Second World War.
Today, the idea that there should be standards for civilization club membership is foreign.
But that doesn't mean the United States is powerless to end Russia's abuse of Interpol. He can apply the provisions of the National Defense Authorization Act and designate Russia as an abuser of Interpol.
The United States can also bar Russia from accessing any US information held in databases maintained by Interpol. As Interpol itself has declared, "each member country retains full control over the information it decides to share with other countries via Interpol. This includes restricting access to its data.
The United States can bar the use of all Russian communications (and those of other abusive countries, such as China) via Interpol in any federal legal proceedings in America. This, too, is unquestionably permitted by Interpol's rules, as the organization itself recognize.
Legislation which would have greatly contributed to achieving this objective was introduced Many times in Congress and repeatedly encountered resistance from the US Department of Justice. It is time for this resistance to end.
The United States may also require the United States National Central Bureau, which coordinates American communications to and from Interpol, to assist in monitoring the police organization's system.
Each Interpol member country has its own National Central Bureau. Under Interpol rules, these offices are meant to be a major line of defense against Interpol abuse. Of course, the US can't verify everything Interpol does, but it could focus on Russia, China and a few other known abusers.
Traditionally, national central offices have not been interested in taking on this role. They see their job as catching the bad guys, not stopping the bad nations.
It is time for Congress to ask the National Central Office of the United States to rethink the way it understands its work. If the office had a human rights unit mandated to liaise with the State Department and an ombudsman to receive complaints, it would be in a much better position to play this broader role.
And of course, the United States must not act alone. All of its democratic allies – especially the English-speaking nations that led the charge against Russia at Interpol – can do, and should be urged to do, exactly the same.
Finally, the United States is Interpol's main financial backer. We pay 15% of his bills. The six major Democratic contributors (the United States, Germany, Japan, Canada, the United Kingdom and France) pay 40% of these bills.
We must use our financial power, in cooperation with our allies, to push Interpol to be more transparent and effective in its monitoring of the communications of member countries that abuse Interpol.
Until the composition of the Executive Committee changes significantly in 2024, it will be difficult for the United States to win a vote there against Russia. It will be even more difficult to win a vote at the General Assembly of Interpol, where free nations are a minority.
We cannot stop all Interpol abuses. We will have a hard time suspending Russia from Interpol, let alone expelling it. But we can remove important barriers against Russian abuses and build important protections against them in the United States and in the democratic world.
This is a good starting point for America.
This piece originally appeared in The daily signal