Singapore: Launch of an insurance ecosystem company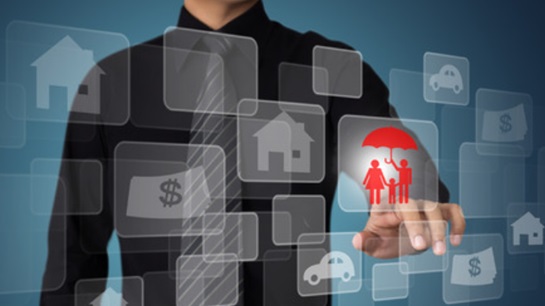 Silverlake Axis, headquartered in Kuala Lumpur, a technology, software and services company, formed Fermion Group (fermion.io), Singapore.
Fermion builds insurance ecosystems to meet the needs of the banking, financial services and insurance (BFSI) industries, providing cutting-edge technology solutions to establish insurance value chains.
To help businesses grow, Fermion identifies and creates ways for businesses to integrate insurance ecosystems into customer journeys. Solutions include an end-to-end software-as-a-service (SaaS) collaborative exchange platform that spans sales to claims, generating analytics with artificial intelligence for every P&C insurance product; and digital customer engagement technology solutions that cover life, health and long-term savings.
The increasing complexity of the insurance value chain requires that the entire ecosystem – consumers, sales channels, distribution systems, processing platforms and people serving the industry – be connected in a meaningful way. transparent, consistent, efficient and cost-effective. Additionally, digital transformation in the insurance industry is helping insurers stay relevant by delivering fully personalized, needs-based, contextual experiences, says Silverlake Axis.
Mr. Andrew Tan, Group Managing Director of Singapore-listed Silverlake Axis Group, said: "With Fermion, we are revolutionizing the insurance ecosystem by delivering digital solutions and analytics at every touchpoint, enabling banks, insurers, and financial service providers to create differentiated insurance ecosystems across almost any business or industry.
Fermion integrates the capabilities, expertise and technology solutions of two other units of the Silverlake Axis group: Merimen, which develops cloud-based enterprise solutions serving the insurance industry, and Cyber ​​Village, which focuses on digital engagement solutions for financial institutions.
Fermion currently works with over 150 insurers in three main ecosystems, which include:
Health and wellness (over 3,000 clinics, laboratories, doctors and over 100 hospitals)

Damage (more than 24,000 intermediaries and 9,000 workshops, repair centers, lawyers, claims adjusters and parts suppliers)

Savings and long-term protection (more than 11 million members and 500,000 businesses and financial service providers).
Fermion handles over 150,000 complaints per month, through over 12,000 ecosystem partners. Clients range from governments to multinational corporations to SMEs.
Based in Singapore, Fermion has operations in Southeast Asia, Hong Kong, Japan and the United Arab Emirates.